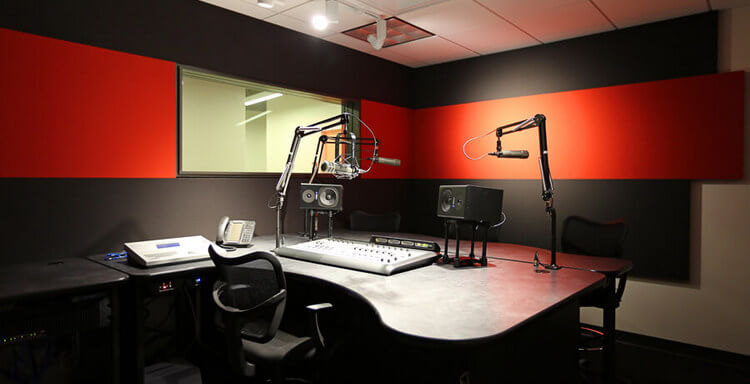 Radio Ink just released its annual fantastic facilities issue that features the recently completed V Three Studios project for Alpha Media. The 7,800 square foot facility in Biloxi/Gulfport Mississippi features 8 studios for broadcast operations and a collaborative office environment. The broadcast operation's studios and tech-ops-center are connected by an adaptive electrical infrastructure that will allow Alpha's engineering team to update the studios as the technology in this industry continues to evolve in the digital age.
The Alpha Media facility is located directly next to the regional airport which presented acoustic challenges with studio sound isolation. The sound tests for departing aircraft were measuring at an NC-40. The acoustic assemblies for the studios were designed to bring the NC Rating to an acceptable level below a NC-25. The Henserling Construction team's implementation of the design was excellent and the actual metered NC levels upon completion were just above an NC-15.
The project team consisted of architect V Three Studios, general contractor Dan Hensarling, Moses Engineers, OmniRax for studio furniture, and Axia for broadcast equipment.